Anguilla, Leeward Islands, British West Indies
A British Dependent Territory, Anguilla is home to some 8500 gracious and friendly citizens. Our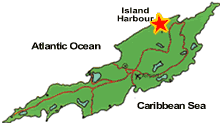 island, the most northerly of the Leeward Islands, is sixteen miles long and three miles wide, and lies between the Atlantic Ocean and the Caribbean Sea.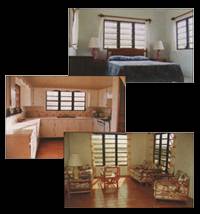 We are only five miles north of St. Martin, and 150 miles east of Puerto Rico.
Your Villa apartment is less that 100 yards from the water's edge and overlooks the Harbor. Your Harbor Villa bedroom suite consists of twin, queen or king size beds with private bath; and oversize living rooms enhance the relaxing atmosphere. Lounge on your own balcony and soak up our Leeward Island sunshine as the sea breeze scents the air with hibiscus and bougainvillea.
For more information or advanced reservations, please contact us!